Reflections
A tool to transform the energy of your intention into the energy of conscious creation!
"When we take responsibility for our own lives, we can learn to experience expanded and resonant states of our own being and co-create an energetic pattern of support for the new reality we choose to bring into our existence. Simply stated, take responsibility and co-create!" - Peggy Phoenix Dubro
Co-Creators all around the world have taken the Reflections Facilitator Training.
Receive a session with a Recognized Facilitator / Take an online session with Peggy.

Learn the Reflections as an energy tool to support yourself and others. You can contact a Reflections Teacher in your area or you can take the Online Reflections Training with Peggy.
What is a Reflections Session?
These one-hour sessions offer a unique personal energy assessment combined with energy alignments to assist you to manifest the changes and the intentions you choose as an evolutionary being.
We are awakening to an ability to think and act "quantum" in the new energy and the Reflections session will assist you to deepen your ability to do that! You will work with a Statement of Focused Intent to create a unique energy pattern that increases your ability to amplify and manifest your intentions. With focus and clarity you will transform the energy of your intention into the energy of conscious creation. Each session includes a powerful and loving Reflections alignment, designed to expand the intelligent coherence of your heart!!
What can you expect during a Reflections session?
Focus We begin with an opening statement of intent of your choice. This sets the resonance for your session, which focuses and amplifies your ability to manifest your intent and new surprising potentials. Your energy responds to the resonance of the Reflection according to your inner wisdom.
Align The heart centered coherence we share together in this energy session generates the appropriate personal energy alignments of support as you open to knowing and being more of who you are in a profoundly balanced energy of wisdom and love.
Choose From a quantum perspective you will see clearly how you are using your energy. This viewpoint enables you to shift your energy from actions that no longer serve you into the actions you prefer to empower. Co-create with greater freedom.
Being At the end of the session you radiate energy from a place of very deep stillness from the core of your being amplifying a quantum state of grace.
Learn to use the Reflections Online with Peggy!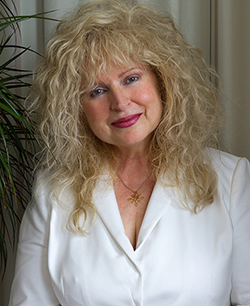 Learn how to use these sessions for yourself and how to give a session to others in a joy filled webinar with Peggy Phoenix Dubro. You can add this new tool to any work you are already doing or to begin to build a practice of assisting others to fulfill their potential.
Join our Online Community!
Reflections! Living Energetically Aware